U.S. Certified Technician
All treatments are performed by a U.S. Certified Laser Specialist who has completed thousands of successful laser tattoo removal treatments.
Safe
Your tattoo is treated in a hygienic environment with an advanced Q-switched Nd:YAG laser designed specifically to remove tattoo ink without harming the skin.
Free Consultation
We offer a 100% free consultation, so you have all the information before beginning treatment. Sessions start at just $800 and packages are available. Book here!
We Know Tattoos
With over six years of experience in tattoo removal and lightening, we patiently help you explore all your options and design an individualized treatment plan that's right for you.
What Our Clients Say About Us
"My red and black wrist tattoo is completely gone!"
Fiona C.
Mid-Levels, HK
"Denise has the specific tattoo knowledge and experience I was seeking to remove my large, colored back piece. I'm very satisfied with the results."
Will S.
England
"With my busy lifestyle, quick lunchtime treatments are invaluable. Responsive, professional staff and appointment reminders make it easy to stay on track."
Martin H.
Sai Kung, Hong Kong
"I spent 10 years unhappy with my old tattoo, and in just 4 months, it was removed and covered with my new tattoo… I love it!"
Vaughn H.
Sai Kung, HK
"I was so relieved to meet Denise. Her thorough explanations and genuineness convinced me to travel to HK for my treatments. My tattoo is finally gone!"
Kristine H.
Shanghai, China
"I want to thank Denise and Chiu for giving me faith that my tattoo can be removed at a trustworthy place and for a good price."
Mike A.
Yuen Long, Hong Kong
The Tattoo Removal Process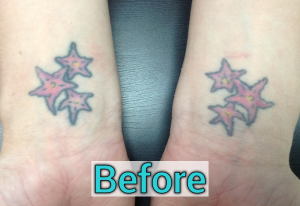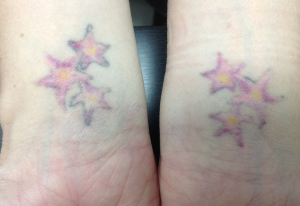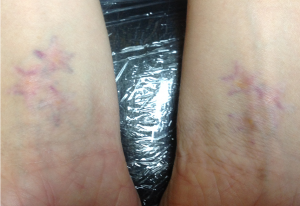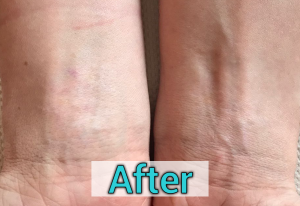 Ready to explore your options?